Take a look at our solutions to real-life automated feeding problems.
Problem: A manufacturer needed a feed system to supply 10 spacers of various thicknesses to be used in the assembly of mechanical components. The spacers were picked and placed by robots that could be programmed to select any of the 10 spacers needed for the assembly....
read more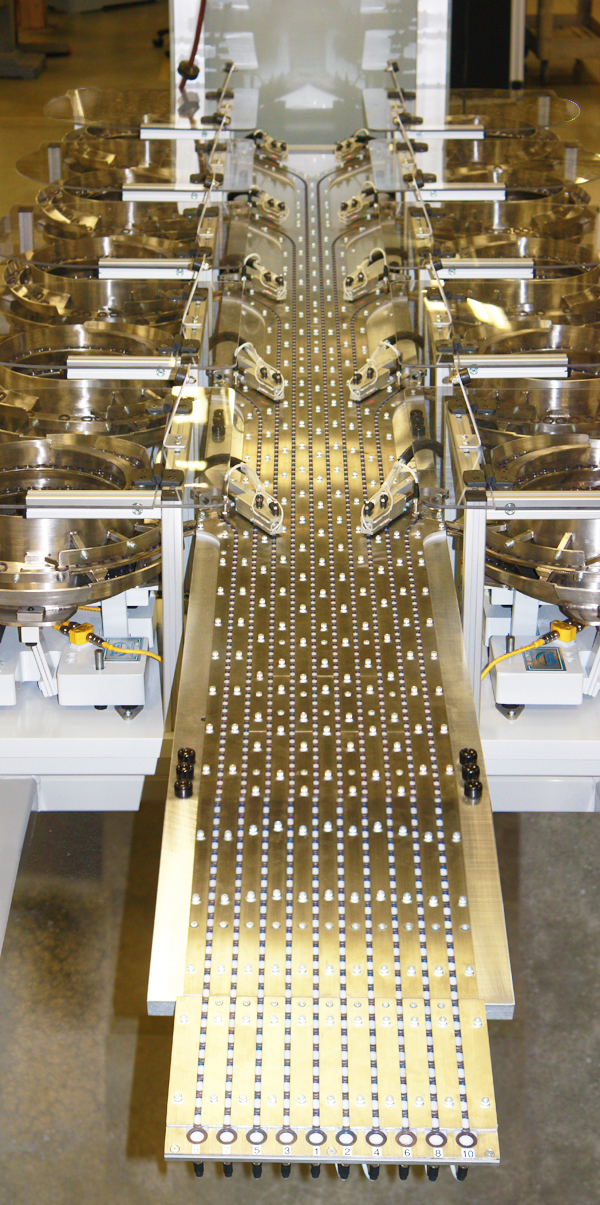 We provide sales support across the United States. Find the Representative that services your area.