Take a look at our solutions to real-life automated feeding problems.
Problem: A manufacturer of ear protection devices needed two small parts – stems for earplugs - fed to their assembly equipment at a high rate of speed. The plastic stems had to be oriented properly, with the smaller diameter end leading. Any damaged or irregular...
read more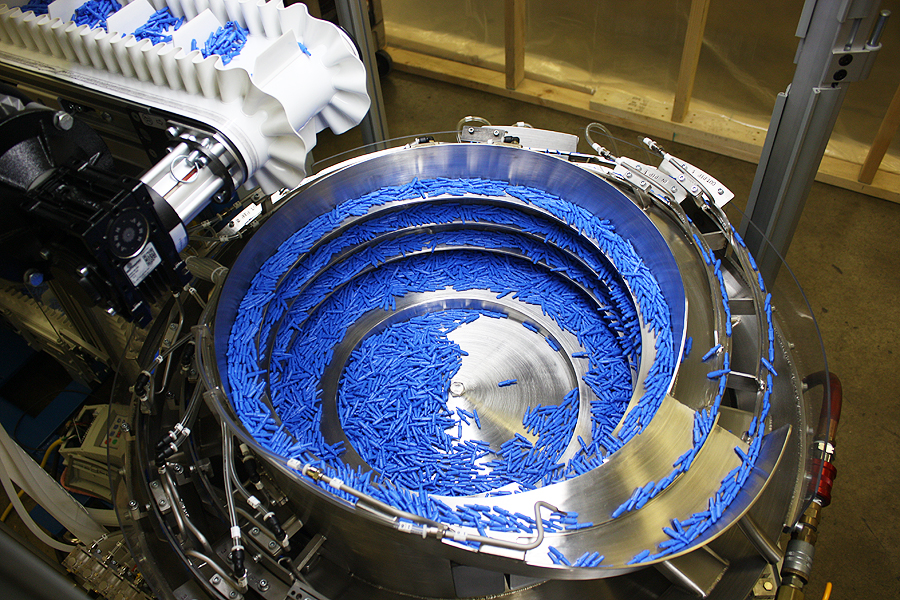 We provide sales support across the United States. Find the Representative that services your area.