Take a look at our solutions to real-life automated feeding problems.
Problem: An integrator was building a high-speed food packaging system for a chocolate and peanut butter cup candy product. They needed a feeder system that would deliver the products at 500 pieces per minute down eight lines that fed their packaging assembly line....
read more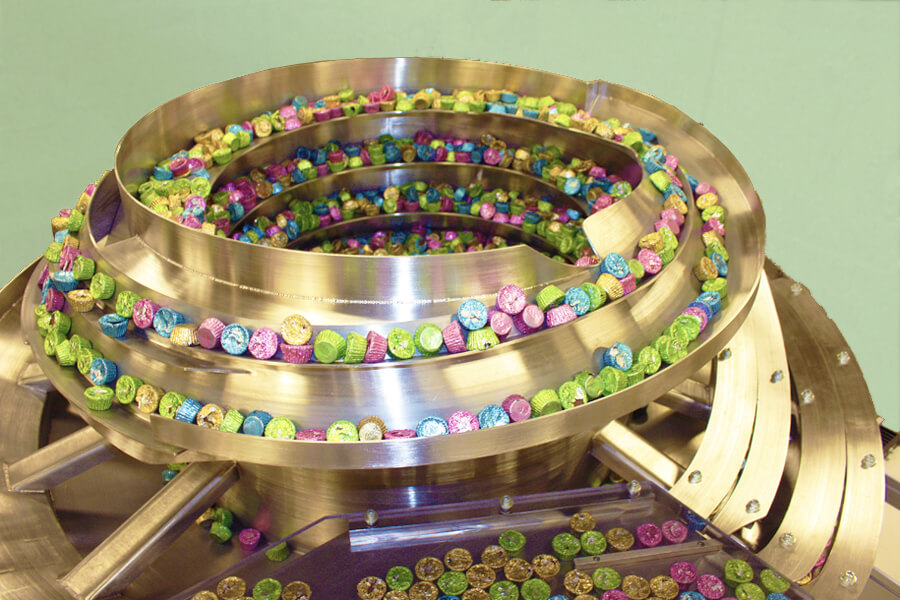 We provide sales support across the United States. Find the Representative that services your area.